MC-12 is a 200W triple output DC/DC converter with a 15Vpp 30kHz chopper generator.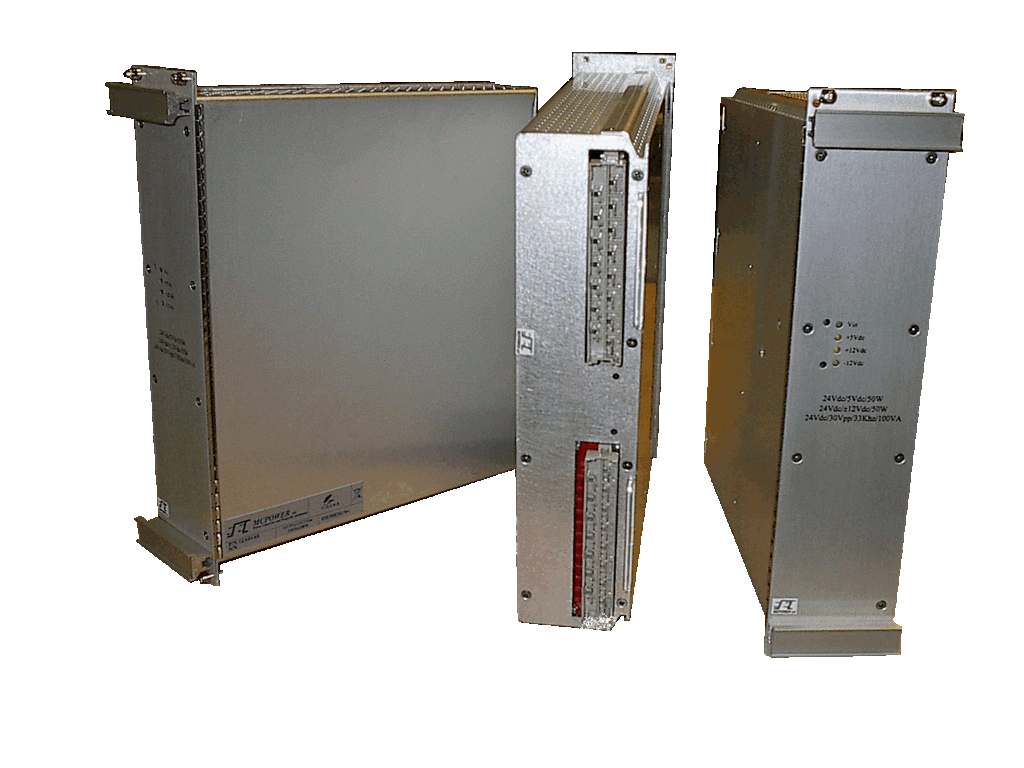 MC-12 is designed and built for durability, reliability and robustness. As an ISO9001 and IRIS (International Railway Industry Standard) certified company, MCPOWER's MC-12 is approved for railway applications as well as EN 50155 (shock and vibrations), EN 50121-3-2 (electromagnetic emissions) and RoHS compliant.
Technical feature
triple output DC/DC converter with chopper generator;
Input (nominal): 24Vdc
Input range: 18÷32 Vdc;
Output(s): 5Vdc 10A, ±12Vdc 2A, 15Vpp 33kHz;
Power output: 200W;
Operating range: -40 ÷ 85°C;
Mechanic: E2-12TE;
Weight: 1,65 kg;
Connectors: 2 connettori DIN 41612 H-15;
Contact us
If you want more information, an economic offer or just to discuss about your technical needs, contact our engineering team here, send an email to mcpower@mcpower.it or call us directly on (0039) 06 9255215.